Make web hosting work for you
Get faster page loading speeds with our feature-packed hosting plans.
Customise your server resources
Scale your infrastructure in the cloud with our fully managed VPS solutions.
Web Hosting
Get your website online with a fast, reliable, and feature-packed hosting plan.
Virtual Servers
Host multiple apps and websites on our flexible, blazing-fast, and powerful virtual servers.
Email Hosting
Get your own professional address and manage your emails on a secure and reliable email hosting platform.
Loved by our users. Recognised by the industry.
Customer satisfaction score
Trust us with their website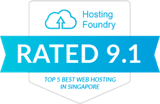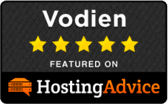 "Students who didn't know about our company get to know us through Google by coming to our website."
Watch Legacy Dance Co.'s online success story, powered by Vodien.
"Online presence is really important, especially if you're a business. If you don't have it, you're really missing out."
Watch FirstCom Solution's online success story, powered by Vodien.
"Vodien consulted with us to help us grow our IT infrastructure. Their support helped us manage over millions of dollars in transactions per year."
Watch Mummys Market's online success story, powered by Vodien.